We are not offering the Junior Wrangler camp in 2015.

If you have a group of at least 7 children, feel free to call for an individual quote. Thank you!

The Junior Wrangler Camp is 4 days a week, every day from 10am – 3pm. This is not an overnight camp!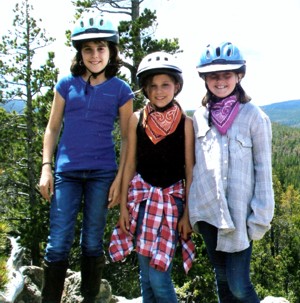 In the mornings we will be covering the basics of grooming and saddling as well as learning more about horses in general. We will have lessons where Kids learn how to handle their horse safely, care for them and give the right cues to control them.  One morning will be spend on hitching up the Draft horses and taking the kids for a Wagon ride and let them drive the big horses themselves.

In the afternoon we will go on fun trail rides as well as training for a little obstacle course that the kids will be performing at the end of camp.
This will be a small group camp with a maximum of 7 kids at each camp.
The Junior Wrangler is is a great way for kids to make new friends, have fun around the horses and experience the wonderful Colorado Rockies.
Call us today to reserve your spot (970)232-8326